The MNET ASIAN MUSIC AWARD (MAMA) 2011 has finally come to an end.
I bet a lot of you who are KPOP craze who didnt go to Singapore Indoor Stadium, like me, will stay at home watching the live on Channel U!
In my opinion, even though the MCees speak korean language that we mostly couldnt understand, the performances by the artists are still really awesome!
I feel so high even watching the show home, needless to say if I were there.
Anyway, I am quite happy with the winner.
However, I hope IU could win the best OST and Best Female Artist!
KIM HYUN JOONG won the Best Male Artist!
So happy for him. xD
Anyway, the results are posted at MAMA website -
http://mama.mnet.com/en/winner2011.asp
I've screenshot here for you too.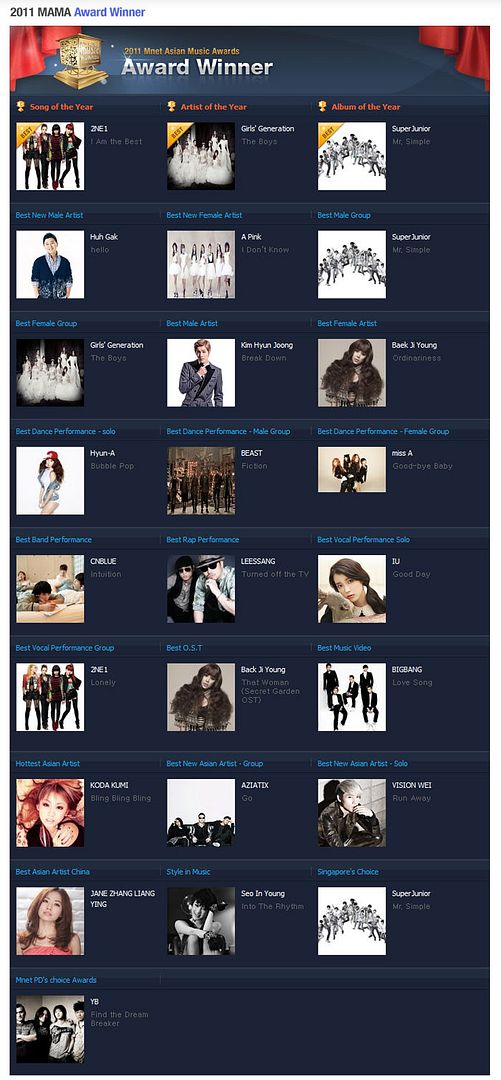 Hope there's more of these event to be held in Singapore in future! :D