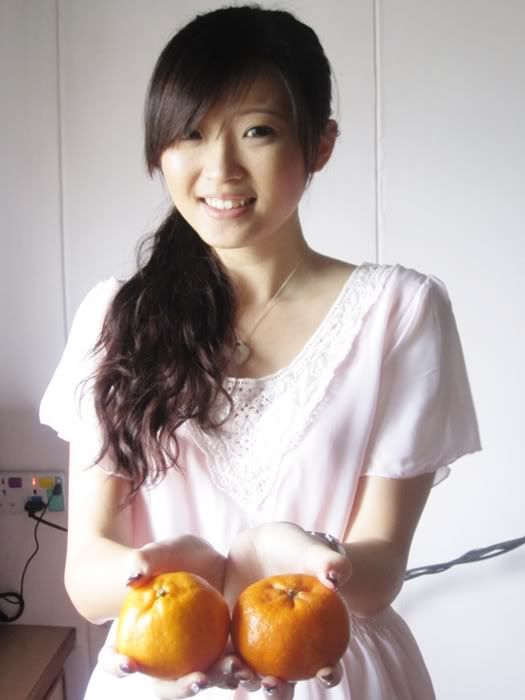 Chinese New Year is a time when we all do visiting at our relatives place and gathering.
Some of my relative, we only see each other once a year.
I guess when we grow older, we drift more apart.
For example, at my great grandmother side, I have relatives named Xiaowen and Liwen.
Both of them are older than me by a few years and actually they are my aunties due to the family tree.
We (My bro and sis) actually don't call them aunties cos it really feels weird.
So anyway, when we were young, we often play with each other but now we are like strangers.
It feels weird to see them every year, and we just smile to each other.
I actually hope we can get closer but i guess the feeling isn't same anymore.
Well, this year is no exceptional.
Like the past few years, I went to BF's relative side to do visiting, then by night time at my relative's place.
As usual, going to BF's side made me feel so uneasy.
I am only familiar with his GuGu side of family.
The others are so stranger.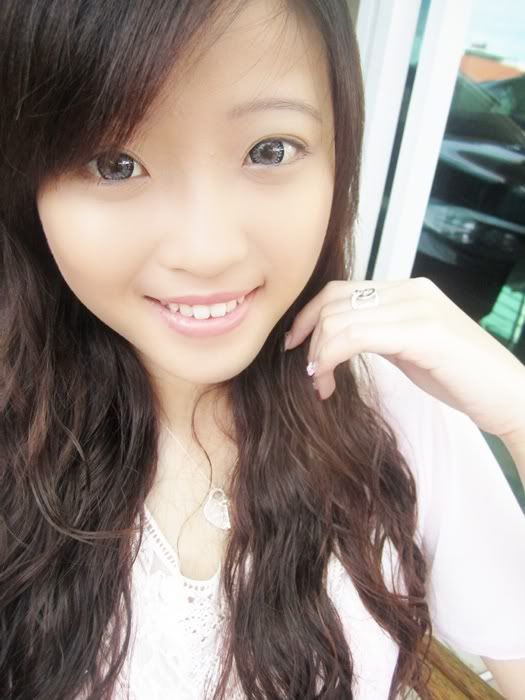 On that day, they brought Mr Ray out to bainian with us.
Haha.. some of the photos we took of Ray are so cute lah.
In the evening at ard 6pm, BF came over my house to bainian as my auntie and uncle came over to my house.
After which, we followed my family to my relative house.
BF drove my dad, mum and sis over while Bro went with his GF on her car.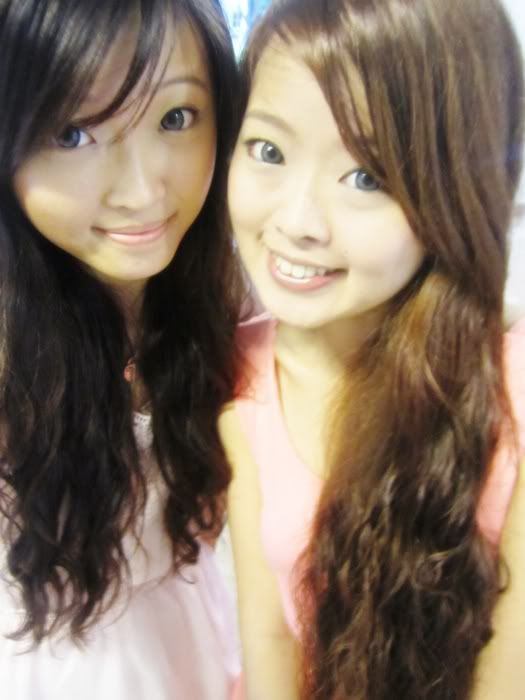 Me with my pretty sis.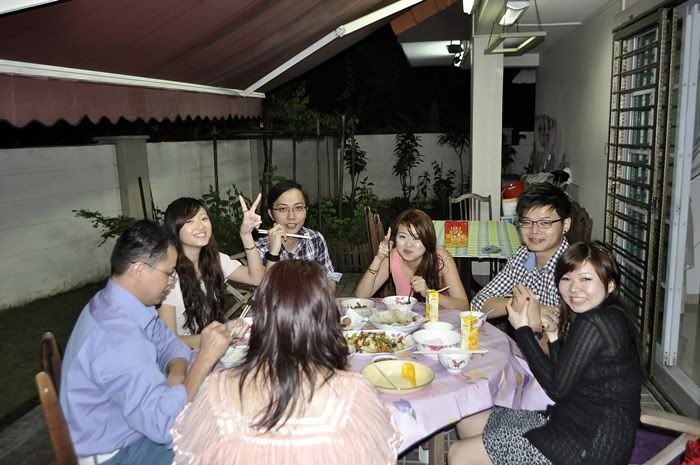 My family having dinner.
Only mum's back view.
After done with the visiting, we went to Selatar Reservoir to put Sky Lantern (天燈 or 孔明燈)
Finally get to put it up as there's no rain.
Wanted to put it up on the eve but it was raining that day.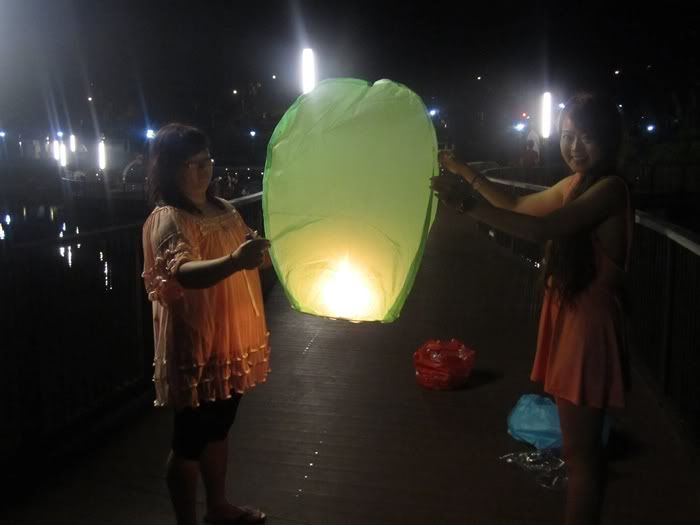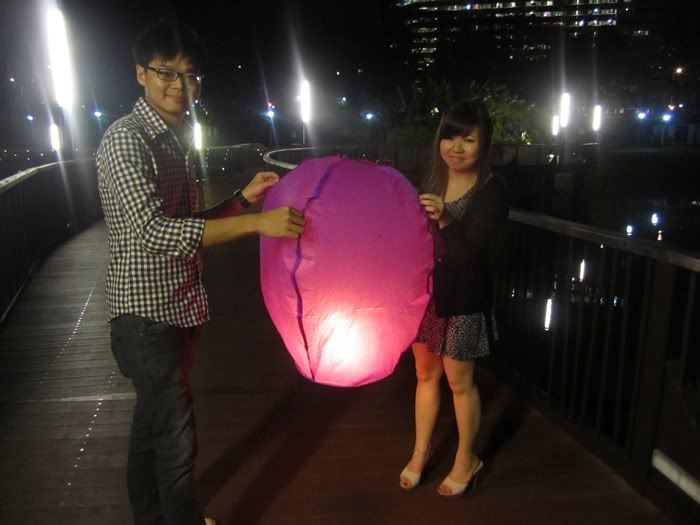 Wasted 2 lanterns.
One was short of one candles so we couldnt put it up and the other one didnt flew up and fell in the water.
Overall we had fun still. HAHA~
This year even though its same as every other year but i guess the bonding is the fun part.
Lastly, I am ending this post with my pretty polariod photos.