I shall titled this post as 'Random Saturday Afternoon' because both BF and I decided to randomly go cycling, gaming and movie date on that Saturday.
I got sick of going to town for past 2 weekend due to GSS so that weekend, I told BF we shall not go to town, I don't want shopping anymore!
So he decided that we shall go Cycling, Gaming and then watch movie.
First of all, #OOTD.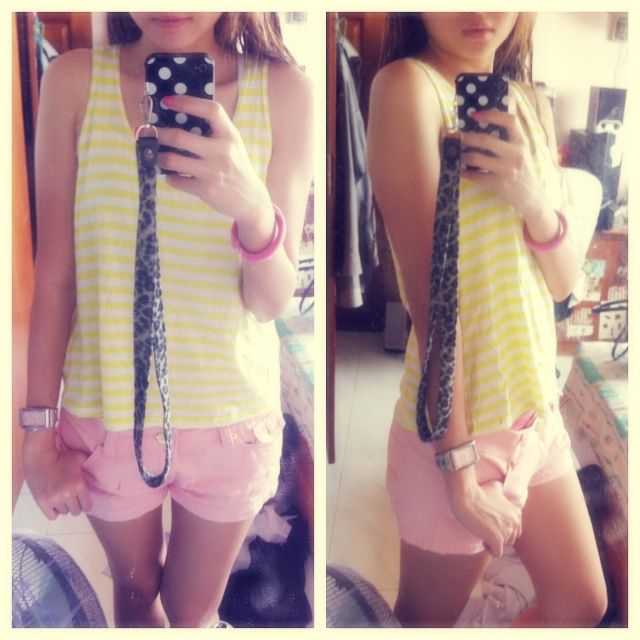 Very causal wear and summer-y outfit.
Prior to meeting BF, i went to SSDC to finally booked my driving test!
My instructor say I can go and book it already even though its only my 4th lessons.
Actually, because I drove before 2 years ago so he said I can go for test already.
So, my test date is the end of October!
ALL THE BEST TO ME!! I really want to pass this in just 1 attempt!
It was really a hot and bright afternoon that day.
However, it still drizzled when BF and I just out for cycling less than 3mins. -_-
Luckily the sunshine rain is just for a while, if not I guess I might fall sick already.
Both of us cycled down all the way to Punggol Promenade and also stop halfway at Punggol Haibin to look look see see.
Didnt know that its quite near his house.
Just about 15mins cycle, we'll reach the place already.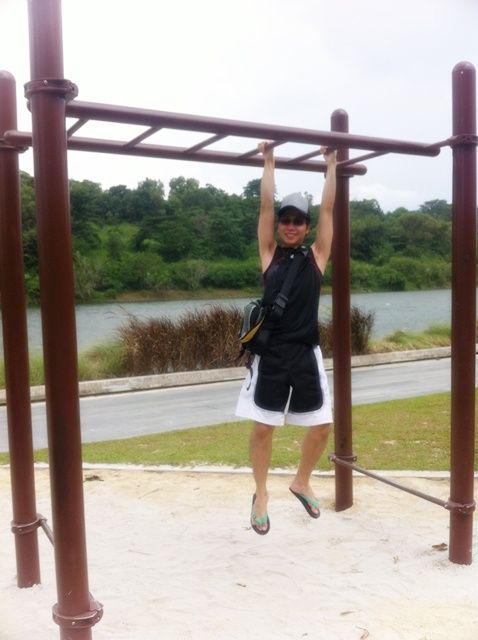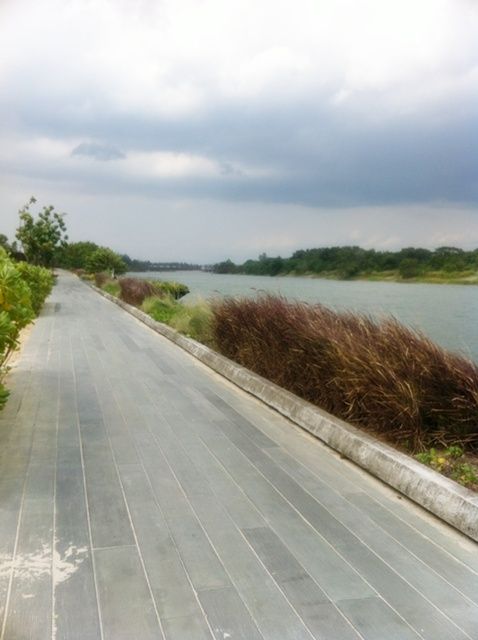 Very very windy!
The Punggol Haibin open 24hr for prawning.
Around the timing when we were there, which is about 2.30pm, it was not crowded at all.
I guess that might be a good timing to catch a lot of prawns?
Cos not much competition with other people.
We continued our way to Punggol Promenade.
The red bridge
Finally brought this bike out for a ride after 3mths! Haha..
It gonna rot if I still don bring it out. =X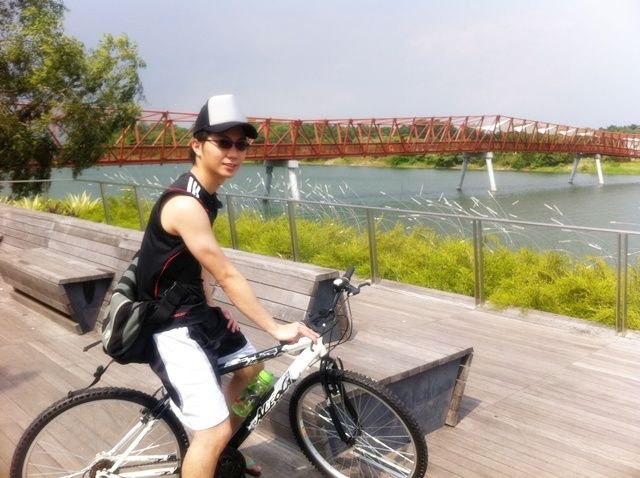 BF with my bike.
BF and his bike.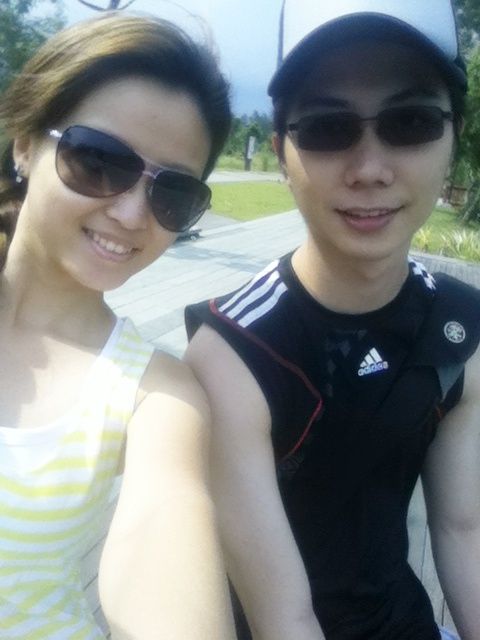 We could cycle down to the Punggol Waterway but we saw lightning, so we decided to cycle back home.
We shall explore further in future.
After back home, we washed up and then headed down to E!Hub for gaming at Colessum.
Its our first time playing Wii togther and it was really fun.
We played a total of 3 games in 2hours.
First game was Mario Party which I think its wasnt nice.
Second game was a shooting game and its quite fun.
Both of us kept comparing our score and no doubt, the guy is better at shooting game.
The last game is Wii party if I'm not wrong.
This game was quite fun because we had a lot of laughter maybe due to the game is stupid and funny. LOL
After the game, we went to Tampines to buy movie ticket and had dinner.
We watched the Thai Horror movie, I Miss You.
This is actually a Horror-Romance movie.
But to me, its more of a romance movie than horror.
Disappointed with the movie.
I expect thai movie to be very scary but this is not!
Sigh, nowadays horror movie are not horror at all.
It's getting boring~ =/
As for the main cast, the actor is handsome and the girl is pretty. HAHA.
Alrite that all for my Saturday~
Hope you had a great weekend too. :)