It was really a hot and sunny Saturday which was so different from last week. wth~
Me in my cheap sunnies from Taiwan cos the sun was hurting my eyes. :p
BF and I had to do some errands before we meet up with my Mum and Sis at the crowded Chinatown for CNY shopping.
I bought my Samsung monitor for my future desktop already!
I shall be getting my CPU after CNY.
Hopefully I can revamp my room soon to get some space for my desktop. :D
So we met up with mum and sis at about 5pm and they already done shopping except waiting for me to see the CNY decoration.
I keep telling them that they snake decoration for the front door they bought is not cute at all! LOL~
Shall show you when I done pasting the decoration.
Finally, we decide all the decorations then we head down to Circular road for dinner.
I wanted to try Mookata after reading Ohsofickle's post about it.
Veron had also mention few time about Mookata but I haven try any of them at all.
Finally, we try it at Tom Yum Kungfu.
Waited about 45mins to get our seats.
It was so crowded and we didn't manage to make reservation because it was too last minute.
We ordered a set of vegetables and meat and seafood for 4-6pax, plus addition fried rice.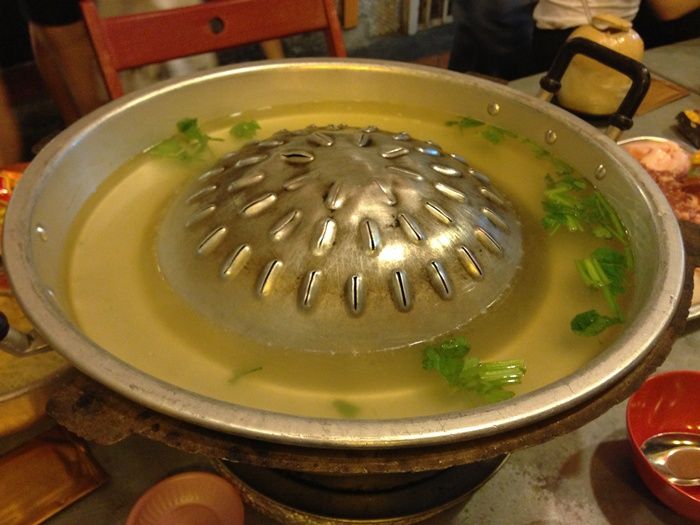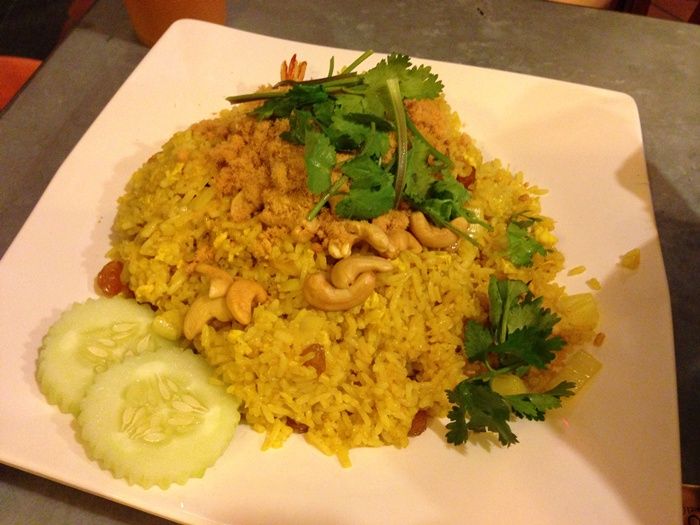 I love the marinated meat and it tastes sooo good!
The fried rice is very delicious too!
These food actually not so enough for us.
As you can see the vegetables was not a big portion for 4 except for the meats.
By the way, Mookata is Thai steamboat.
Actually the depth of the pot is not very deep so the soup is not much too but they will add soup for you so don't worry.
Its quite unhealthy because the oil from fried meat at the top will drip to the soup.
Well, its worth the try.
I shall try the other outlet called MOOKATA from golden mile next time.
This meal was my treat for them. Hehe..
It cost like about $18 per person which is cheap lah..
Tom Yum Kungfu
Address: 16 Circular Road Singapore 049372
Tel: 65 6536 1646
Opening Hours
Mondays – Fridays: 11.30am–3pm, 6pm–10.30pm
Saturdays: 6pm–10.30pm
Closed on Sundays
After dinner at Tom Yam Kungfu, they had craving for ice cream waffle.. so we went to Marble Slab for it.
They are really big eater, err I mean mum. LOL.
She ate 1 whole waffle by herself. :O
BF and mine share.
The lighting here quite bad. :/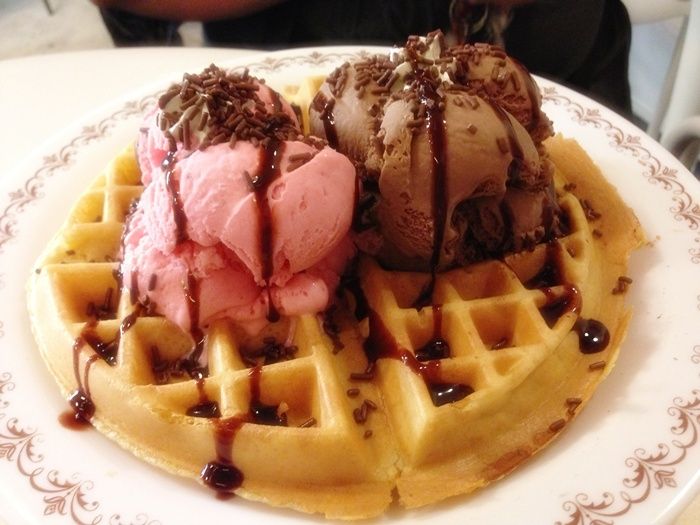 Mum's one look appetizing.
However, I dislike the waffle as it is very soft.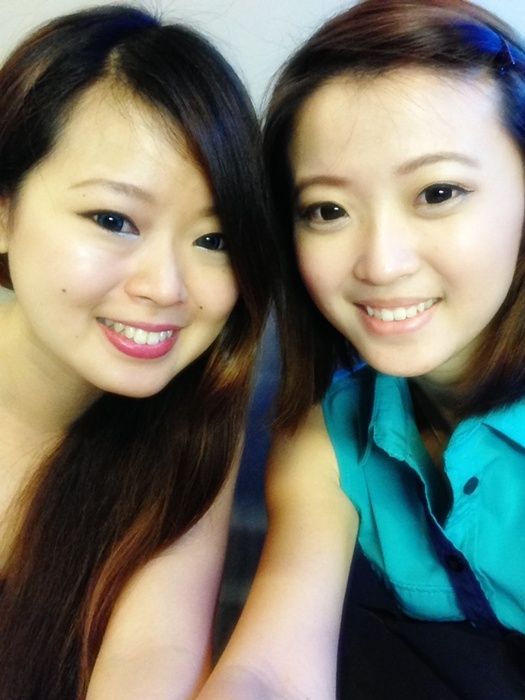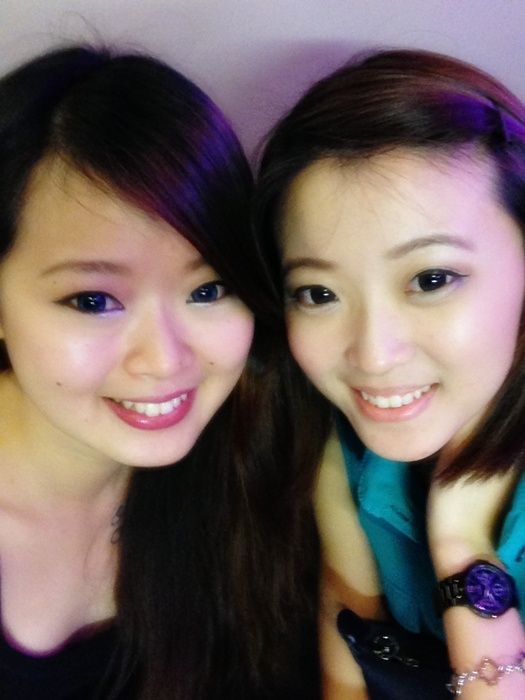 My pretty sis and me.
Haven camwhore together for so long. LOL~
We witness one incident which leave us a bad impression of a Singapore celebrity.
The incident was when we left at The Central carpark.
There was a car that stopped in front ours and 2 people loading something into the car boot.
The cars behind us suddenly honked.
After they done loading, the car left and one guy turned back and stared at the cars behind us.
Then we realized that he is a celebrity.
I mean they jammed up the road, he should be apologetic and not giving a rude attitude no? Tsk.
Anyway, I shall not name him. :)
That's about all for the day.