Last Saturday, Wen, Sang and I went to the ArtScience Museum to see the Mummy: Secrets of the Tomb exhibition.
The entry fee for local is $13 while the non-local cost $15.
So show your IC to show you are Singaporean to get the $13 ticket.
On the way to the exhibition.
We were given these 3D spec to wear.
There's a short video on one of the mummy that they analyse.
I think its pretty good which gives us more understanding about the mummy.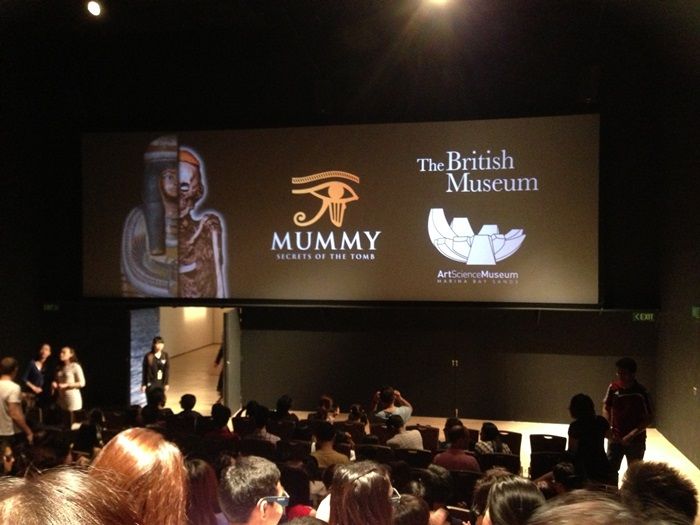 There are a new items that they exhibit for you to see.
There's even a coffin for the mummy but i am not if there's a real mummy inside or not.
Overall the trip is quite fun.
Its the first mummy exhibition that i went.
Previously, I have always wanted to go and finally got a chance now.
It was a good experience. ^^